Standing Together Stage 4 Breast Cancer - Awareness Month
Last updated: October 2020
October is Breast Cancer Awareness Month (BCAM), and we know for our community that this month can be difficult for those living with advanced or metastatic breast cancer. We know that while the month is talking about breast cancer the language and activities are geared to those who are living with early-stage breast cancer whose experience is quite different.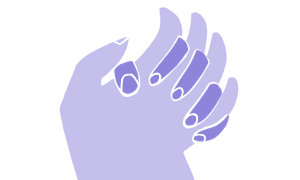 Our goal for the month is to let you know that we hear you and we are here 4 you. This month and always we standing together for stage 4 breast cancer. During the month we will offer a series of activities that meet the needs of our advanced community including continuing to share your voices and experiences, offering meditation and yoga sessions to help reduce stress and provide journaling ideas and exercises to help with coping. We know that not everyone understands what it is like to live with a terminal illness and to experience the physical symptoms, side effects, and emotional and mental impact it has every single day.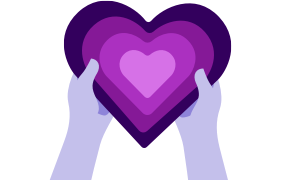 Coping with stage 4 breast cancer
If you're looking for information regarding coping with metastatic breast cancer check out these articles:
Life Before and After Cancer
Managing Fear and Uncertainty
Coping with Chemo Brain
Community shares spotlight
Our community shares series is a compilation of articles where we reached out to our community members on our AdvancedBreastCancer.net Facebook page and asked the following:
Hardest MBC Symptoms to Manage
Biggest Misunderstandings of Living With MBC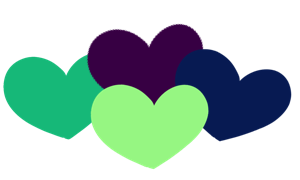 Share your story
You can also share your story on our site. By sharing your story, other community members can really feel inspired and less alone. How did you feel getting diagnosed? What was that process like? Who was the first person you told? If you feel comfortable, share your story and read a few others we have linked below:
Connect with us on social
Did you know we're on Facebook, Instagram, and Twitter? Join us to get the most out of connecting with others living with stage 4 breast cancer!
Change your Profile Picture and Cover Image
One of the easiest ways to spread awareness is to update your profile picture and cover image on social media!
Facebook Frame
Update your cover photo by downloading the image above to use on your Facebook profile picture. To download on mobile, click the image and hold. You should be prompted to either "Save Image" or "Download Image" to your phone. To download it to your computer, simply right-click on the image and choose the option to "Save Image As" – and it's yours!
This article represents the opinions, thoughts, and experiences of the author; none of this content has been paid for by any advertiser. The AdvancedBreastCancer.net team does not recommend or endorse any products or treatments discussed herein. Learn more about how we maintain editorial integrity
here
.

Community Poll
Have you been successful in getting financial assistance to help with your medical costs?