Triple Negative Breast Cancer Interview Series - Treatment
Editor's note: In this series, we talked to two of our advocates, Sarah and Melissa, about their experiences with triple-negative breast cancer. This article in the series focuses on their treatment course and/or were there any other special considerations from being triple-negative as well as current testing and monitoring. Check out the other articles in the series, "Diagnosis stories", "Things to Know If You Are Newly Diagnosed", and "Advocacy".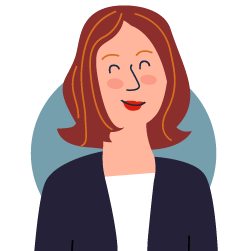 Sarah
I started with chemo. Within two weeks of my diagnosis, I started chemo, and I received two rounds. At that point, I was 38 weeks pregnant so they were able to induce me to have my daughter at a healthy week in pregnancy. She was born at a healthy weight, and she was great when she was born. That was on April 13th, and that was a Monday. I had to have a blood transfusion that week so that I'd be strong enough to then receive my third round of chemo by that Friday. Shortly after, I started having trouble tolerating the treatments I was on. I was becoming very, very sick and my blood counts were really low which meant I had to skip a couple of treatments. At that point, my family was a little concerned as I didn't want to be missing treatment.
Second opinion
So I went and got a second opinion at that point at Dana-Farber. The doctor said to me, "Because of my triple-negative diagnosis, I can't keep skipping treatments." It will lead to things in the future, basically, is what she told me. She continued, "If you want to have your best chance of not having a reoccurrence, you need to make sure that you're getting the full dosage of your treatment." So I ended up transferring my treatment from the hospital that I was at to Dana-Farber and finished my treatments there. Under her care, I had a complete response to chemo.
Surgery for triple-negative breast cancer
After treatment ended in July of 2015, I had a lumpectomy and axillary node dissection in August, and at that point, there was no evidence of disease when they went to go get the tumor out. It was just all tissue that they removed. I had clear margins. Previously I had four nodes that had evidence of disease, but it was all gone in my nodes as well. And then after I had that, I started radiation (16 rounds). I had five weeks every day of radiation. By mid-November, I was done with all of my treatment and deemed cancer-free.
No evidence of disease
Currently, I am no evidence of disease. The day of my surgery is the day that I celebrate my cancerversary. On August 7th, I will celebrate 5 years cancer-free.
Testing and monitoring for breast cancer recurrence
Every six months I go, and it takes turns between an MRI or a mammogram. I've had a couple of scares, but everything has always come back fine. Based on my schedule, my scans coincide with the holidays and it's so stressful. Soon I'll be able to start doing annual testing, which will be good and bad I guess. It's good I don't have to go down there as much, but it's kind of scary that they won't see me every six months, too.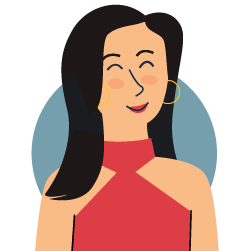 Melissa
I've had an interesting journey with triple-negative breast cancer. I was actually booked for my consultation with the surgeon the day after my diagnosis. It was lightning fast, which is unheard of, but somehow that happened. It was the same day that Angelina Jolie came out with her announcement about getting a prophylactic bilateral mastectomy. I remember thinking to myself, "Man, why didn't my doctors make me do that?" I always say there's no point in looking in the rearview mirror, and we treat the breast cancer where it is today. This is always how I respond to someone that's newly diagnosed because people who are newly diagnosed are often saying "If only I'd seen the doctor two months earlier. I should have gone three months ago." There's no point in doing that.
Surgical option and chemotherapy for TNBC
I was told that because it was triple-negative that I would definitely need to consider a bilateral mastectomy and chemotherapy. I did the surgery first, and then after I was healed did the chemotherapy. It was definitely a rough journey. I think in some ways the surgery was a cakewalk in comparison to the chemo. Everyone has a different experience, but for me, I think one thing with triple-negative is there are fewer treatment options. We are making strides but there is still a way to go. Also, what I really didn't know going into this was all of the psychological effects of the medication and the drugs that you need to fight the cancer. That was a very difficult chapter. I'm happy to report that was six years ago.
After a TNBC diagnosis
I don't like to use the word cured. Just, basically, I haven't had a recurrence to date. I hit my five-year mark and I am beyond grateful for that. I currently see my doctor pretty much once a year.

Community Poll
Have you gotten a second (or third) opinion after your breast cancer diagnosis?