My Advanced Breast Cancer Journal Giveaway (CLOSED)
From doctor's appointments to medications to treatment plans, keeping track of everything related to your advanced breast cancer can feel overwhelming. Staying organized and having a place to keep track of important information can make living with advanced breast cancer just a little bit easier. We created a handy journal with space for you and your loved ones to write down the names of your healthcare providers, medications, and treatments, and it even includes a section for writing down questions for your providers as you think of them. It is small enough to tuck in your bag to take to appointments or even keep with you at all times. In honor of AdvancedBreastCancer.net's 2nd anniversary, we are giving the lucky winner 3 treatment journals – one for you to keep and TWO for you to give away!
One lucky winner will receive 3 of the journal pictured below!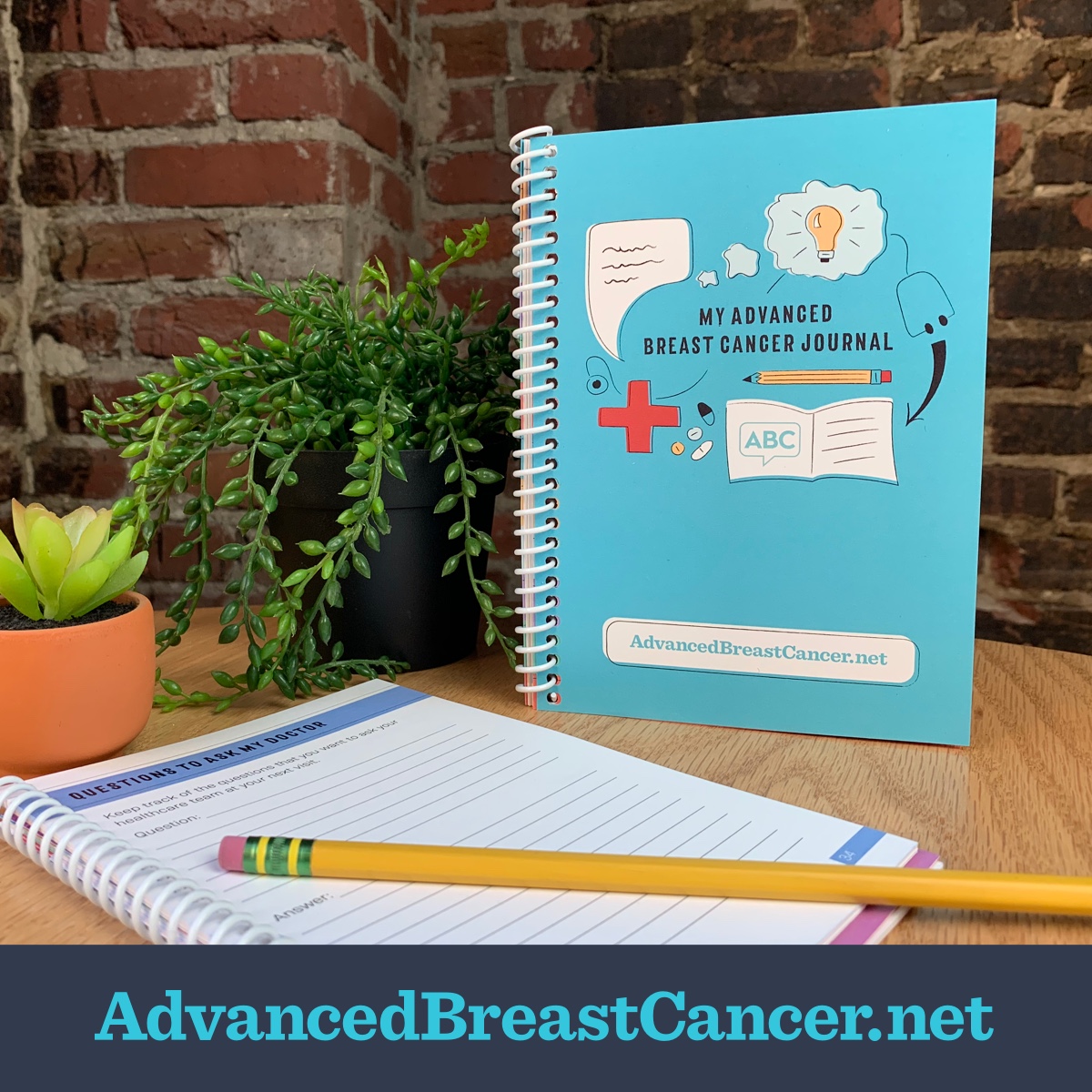 If you are already subscribed to our email newsletter, you can still submit your email above to enter the giveaway. Please note that you will receive an automated message stating that you are already on our email list, which can be disregarded.
The giveaway starts on February 22, 2021, at 9 am ET and ends on March 22, 2021, at 9 am ET. The winner will be notified via email. The winner has 48 hours to claim their prize before an alternate winner is selected. Terms and conditions for the My Advanced Breast Cancer Cancer Journal giveaway can be found here. Good luck!

Community Poll
Internal radiation therapy is the most common type of radiation used to treat breast cancer.