Advanced Breast Cancer Awareness Month Recap
Myth 1: Metastatic breast cancer is curable.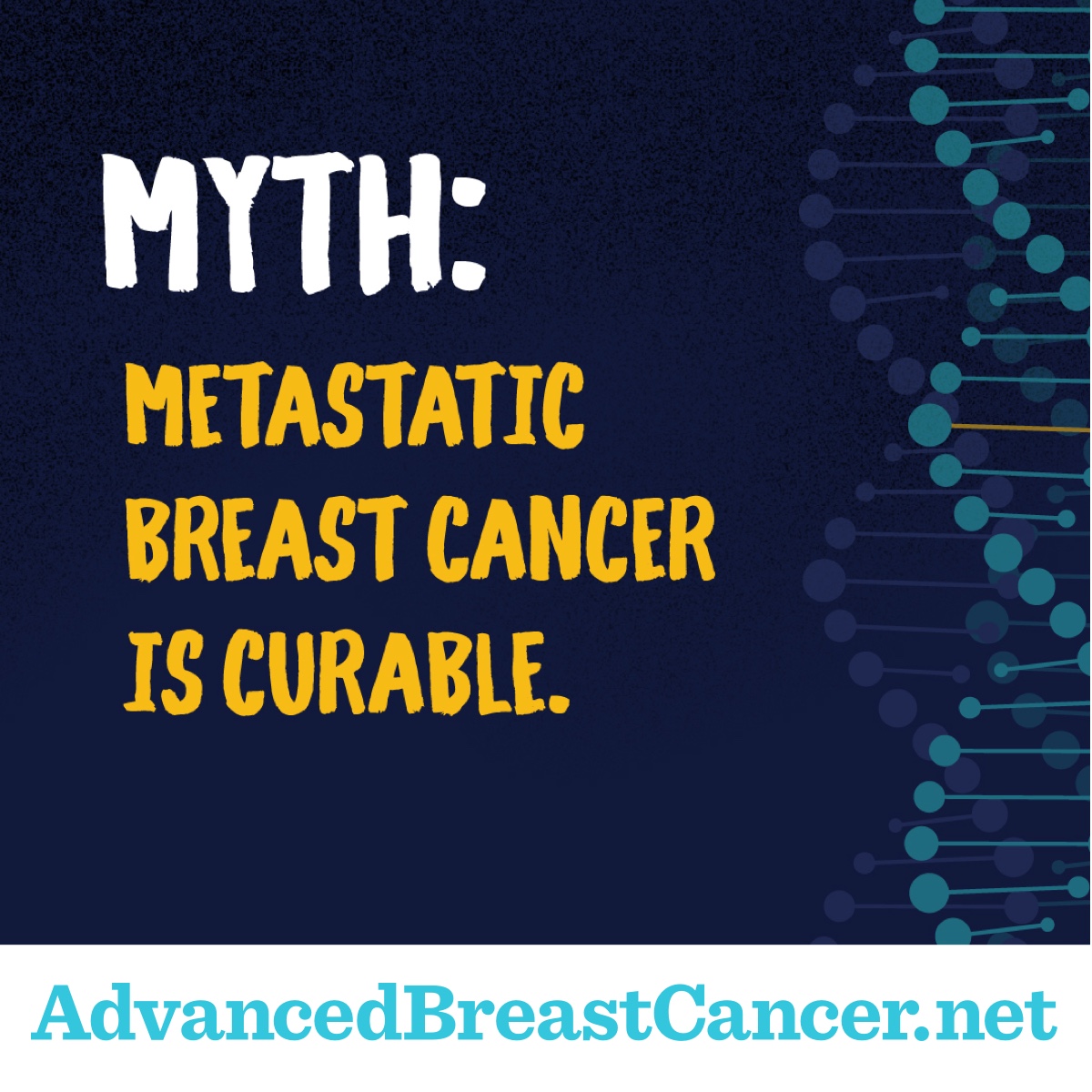 Myth 2: Men can't develop breast cancer.
Fact 1: ~30% of people with breast cancer will develop MBC.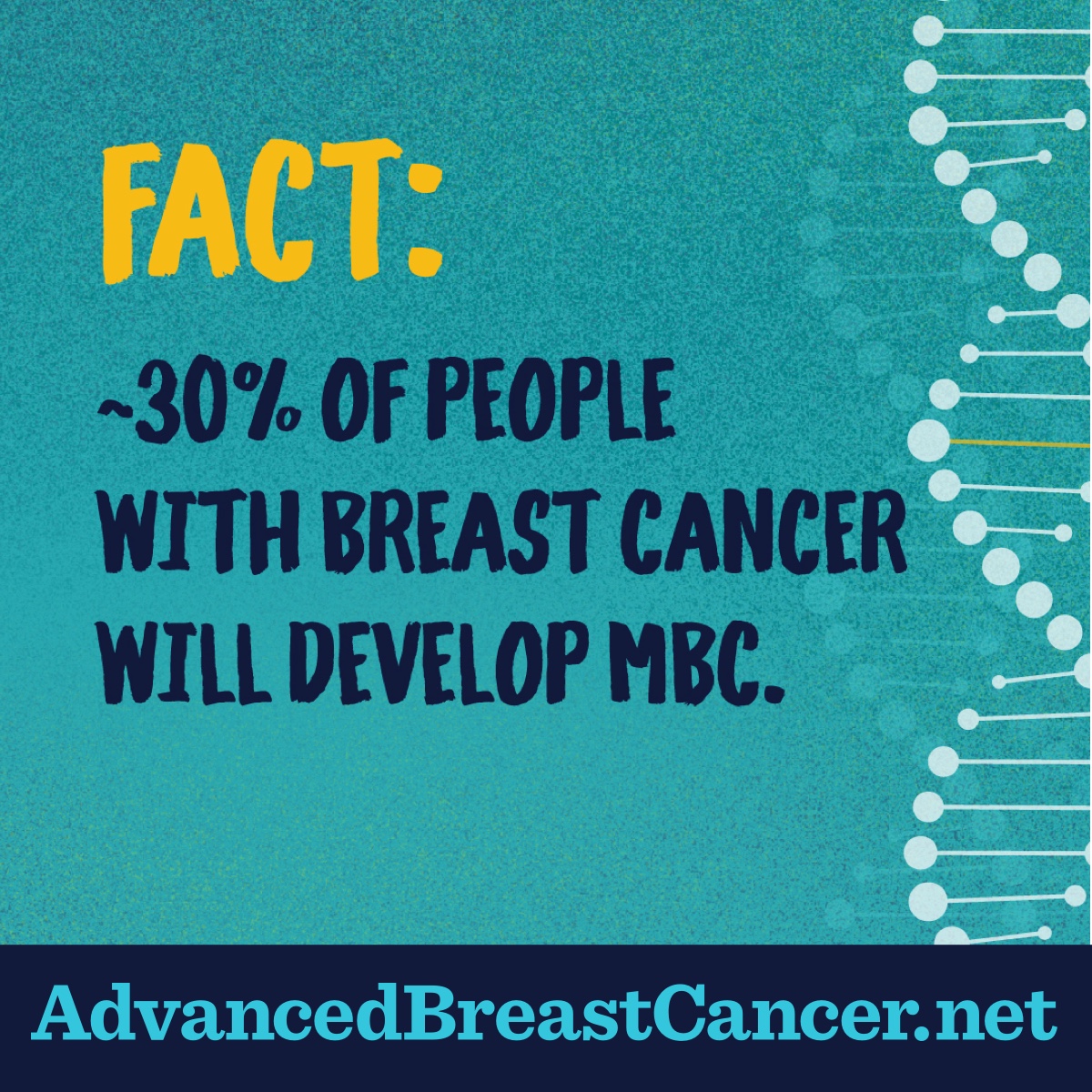 Fact 2: No one dies from breast cancer that remains in the breast.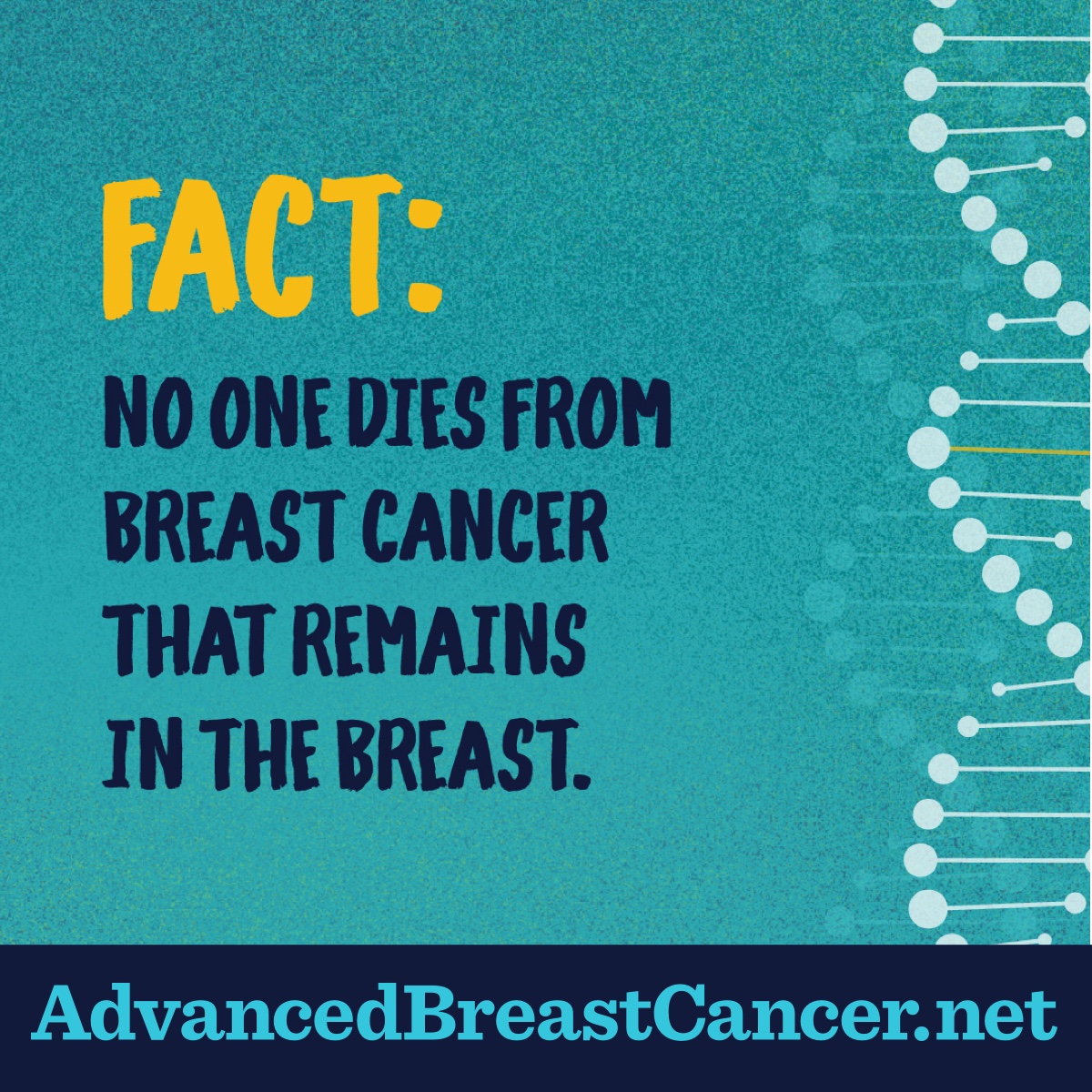 Ways you can stay connected with the community
Stories from the community:
Just diagnosed
I just had a lumpectomy
Going away party
My miracle in progress story
Blessing always
Just another day
Wishing I knew then what I know now
My MBC
Triple-negative diagnosis story
3-year anniversary
From "cured" to "incurable"
Click here to start sharing your story!
Have a question? Got an answer?
Do you know about our community Q&A board? Click here to ask the community a question or help answer one if you have something to add!
Join us on social media
Have you followed @advbreastca_hu on Instagram or Twitter? Using multiple social media platforms can help connect people living with advanced breast cancer and their caregivers all over the world. Stay connected by tagging us in your pictures and retweeting your favorite posts! Help us continue spreading awareness.
Continue to support one another
Thanks to everyone who joined the conversation and community this month. Let's continue this discussion and support one another all year long!
This article represents the opinions, thoughts, and experiences of the author; none of this content has been paid for by any advertiser. The AdvancedBreastCancer.net team does not recommend or endorse any products or treatments discussed herein. Learn more about how we maintain editorial integrity
here
.

Community Poll
Internal radiation therapy is the most common type of radiation used to treat breast cancer.