Ask the ABC Advocates: Diagnosis Stories
Welcome to part one of Ask the ABC Advocates! Feel free to post your own answers to the community questions in the comment section below. You can also ask your own questions in the community Q&A section.
Questions
How did you react to your diagnosis? Who was the first person you told? What advice do you have for someone who is newly diagnosed with advanced breast cancer?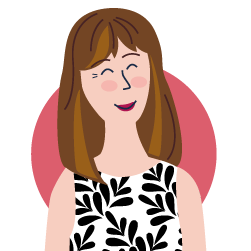 Susan
Honestly, disbelief. It was the very last thing I was expecting. When I hung up the phone with my doctor after getting the PET scan results, my mind kept bouncing back and forth between it was just a backache and how is this breast cancer? I just had a mammogram, it's not possible. I was alone so I think I was a bit in shock. I paced around my living room practicing how I would tell my husband and my family. At that time, I didn't understand the gravity of a stage 4 metastatic breast cancer diagnosis. Once I spent some time researching online, it felt like the rug had been pulled out from under me. On the outside, I appeared to be in control but inside, I was a terrified mess convinced I was going to die before my son could finish high school.
The first person I told, or tried to tell, was my husband. I was alone when my GP called me with the results of my PET scan. I had no idea how I was going to deliver the news. My husband and I were recently married, basically newlyweds. I was about to blow up the future we were looking forward to. I had wanted to wait a bit after he got home from work, letting him unwind. That didn't happen. When my husband walked through the door, before it even shut, I completely fell apart. It took a good ten minutes, still standing in the entryway, for me to calm down and get the words out. When I could finally take a breath, all I could get out was, "It's breast cancer. I have breast cancer and it's in my bones."
There will be a lot of information coming at once from possibly more than one medical professional. It can be very overwhelming and there isn't a Cancer for Dummies book - probably a good thing. I have a few bits of advice to offer someone newly diagnosed with Stage 4 metastatic breast cancer. First, have someone with you when you're meeting with any member of your oncology team. Having another set of ears is so helpful because it's difficult to remember everything in the beginning. Next, take something along to take notes or use your phone to record the conversations to listen to later. ASK QUESTIONS. Asking questions at appointments helps to give a feeling of control. Cancer can feel as though you have little control over yourself or your body. Asking questions is one way that helped give me some control back. Finally, give yourself some grace. This isn't easy stuff.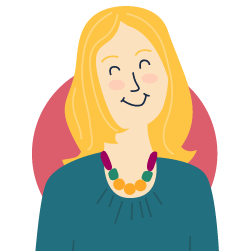 Emily
I received my first diagnosis - stage II Invasive Ductal Carcinoma - from a bumbling radiologist, who kept repeating to no one in particular, "I don't like the way this image looks." It wasn't until I pushed her to tell me whether or not she thought it was breast cancer did she say yes. "It has a 99% chance of being breast cancer," she then told me, still appearing somewhat shaken by the news. I began crying, a perfectly reasonable response, not knowing that my news was about to take a significant turn for the worse. Almost two weeks later, I sought a second opinion at a large, nationally-recognized cancer center, where the oncologist I saw informed me that the bumbling radiologist had improperly read some of my imaging and that I was likely metastatic - cancer had spread to my bones. Twenty-four hours later, a PET scan revealed this was actually the case.
I don't think I have ever made such an awful noise as I did when I received that news. It was like something from an animal - strangled and inhuman and primal. It was as if my world had ceased to exist and I was suddenly transported to a new planet where I would live for the rest of my life. It took a couple of months - once I had started treatment, really, until I felt like I was actually living again.
My husband was sitting with me when we received the news that I was metastatic. Shortly after we got off the phone with my oncologist, we called my parents to deliver some of the worst news they would ever hear. Telling them was far more painful than hearing the news myself because I wanted badly to comfort them, but the words were not there.
Don't feel like you have to try to be the happy, thriving cancer patient, and don't feel responsible for anyone else's discomfort with your diagnosis. You are not responsible for how others feel, so don't feel like you have to downplay your diagnosis, prognosis, or the challenges living with advanced breast cancer in order to make someone else feel better. Most importantly, don't feel like you have to say "it's ok" if people become uncomfortable.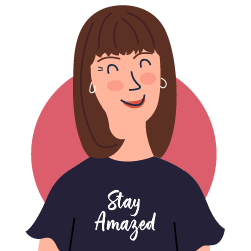 Linda
My diagnosis came on April 24, 2018. I was not shocked but sad. The scans and tests leading up to the diagnosis pointed to metastatic breast cancer, so I was expecting to hear nothing less. I sat with the news in the quiet trying to glean what I wanted to do next. I felt vulnerable but wanted to create my own path to deal with this diagnosis. The first person I told was my husband and then a good friend from the cancer support group I facilitated for 15 years. This friend is a retired doctor who also is currently battling a different type of cancer but has a great deal of knowledge. I knew she would be a wonderful guide and almost a year later she remains a wonderful source of support.
I would like to tell you that I did not feel a need to tell the world. In other words, I told my immediate family, and a few select friends and to this day, few people know of my diagnosis. Metastatic breast cancer has not changed my appearance and happily, I have more energy today than ever due to my many efforts to stay healthy.
My advice: Try to get testing done to determine the DNA of your tumor and do your research. Do what YOU think is the right, listen to your gut and keep plowing through each day, smell the roses and enjoy the life you have been given. Meditate, exercise, lose weight, get fit and stay amazed!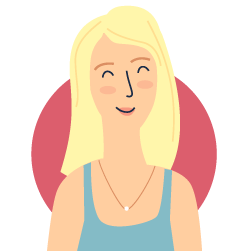 Rebecca
The first time, the doctors told me almost immediately after the biopsy and didn't wait for the pathology because it was so clear, which I think is unusual, but they didn't want to wait any longer because they were 99.9% sure it was cancer. The first person I told was my husband. When you find a lump or have any health scare, you are used to the platitudes of "oh you'll be fine" and you try to believe them but you don't really expect it to go the other way. There was shock and then sadness. We went to a restaurant to try and process all of it...it was like someone had handed me a kaleidoscope and everything in my world had shifted...nothing looked the same. I knew that if it was that clear on a biopsy, it had to be bad. A week later they said it was Stage 2, so I thought ok - this is something that I can get through, but then two weeks later, they saw something on a scan in my bones and they said it was Stage 4. When pressed for what this meant, the doctor said with treatment I could probably expect 3-6 years, but the average prognosis is 3 years. I had to put my kids to sleep that night and act like everything was okay as best I could, but later - I sunk into bed and went into a deep depression. It helped to connect with other people who had metastatic breast cancer (MBC) and I did through online resources and friends of friends of friends. I started to learn about the landscape of MBC and found out how underfunded it is and how little the prognosis for people with MBC has changed in decades. I also realized how many amazing patient advocates there were out there speaking out about the disparity in funding for early-stage disease and it made me angry. A few weeks after that I was miraculously re-staged at Stage 3C and learned I would have a chance at "a cure" as my doctor put it. I was overwhelmed by such an extreme sense of gratitude that I now had a chance at life. I then quickly remembered all those amazing people I had met online that didn't just get that same chance and that still had MBC and were left with the limited treatment options and funding looking at new treatments. I couldn't leave them behind. That gratitude and this realization are what pushed me to start the foundation, The Cancer Couch - only funding research for MBC. Eventually, my cancer did metastasize and I had to go through being told all over again - now that it was Stage 4 for certain. As devastating as it was to receive that news and knowing what it meant, this time I was calmer. I tried not to think too far ahead but rather just say "Ok, what can we do now to give me the best chance?"
My husband was the first person I told after my initial diagnosis. The "second" time I was diagnosed, I was with a friend who has metastatic breast cancer also and she just happened to be there when I got the call. She gave me hope because she is doing really well…and she's a mom too…she helped me break it all down and compartmentalize it.
Even if it's not an in-person support group, reach out and find support. There's a lot of communities for people living with ABC or MBC…maybe because people are starting to live longer and are advocating for their own health/needs. On my site (www.thecancercouch.com) I have a list of resources that people can turn to, hotlines, etc. Unless you are living with ABC/MBC, it can be really hard to connect…reach out to somebody, be your own advocate, find an amazing oncologist, get genomic sequencing done, educate yourself…stay informed of new and ongoing clinical trials (especially if you aren't at a big cancer center) some companies will pay expenses for patients on trials. I feel lucky because I am near a HUGE cancer center. Leave no stone unturned!
This article represents the opinions, thoughts, and experiences of the author; none of this content has been paid for by any advertiser. The AdvancedBreastCancer.net team does not recommend or endorse any products or treatments discussed herein. Learn more about how we maintain editorial integrity
here
.

Community Poll
Internal radiation therapy is the most common type of radiation used to treat breast cancer.