Cancer: Beyond the Chart
Last updated: October 2020
There is no "one size fits all" when it comes to cancer and there is far more to the diagnosis journey than any test result can predict. To better understand the complexities of life with cancer, we conducted a survey of people living with different types of cancer and their caregivers. Of course, journeys can differ by type, stage, and individual. Our hope is that the results of this survey may help people feel less alone, and give others a realistic picture of what may lie ahead.
A total of 1,517 people diagnosed with cancer completed this survey, offering a broad view of life beyond the medical chart. Regardless of the type of cancer, this data highlights the shared experiences and common paths traveled by many in the broader cancer community. These findings are also being shared with LungCancer.net's sister communities at LungCancer.net, SkinCancer.net, BladderCancer.net, ProstateCancer.net, and Blood-Cancer.com.
Navigating fear and uncertainty
Any type of cancer diagnosis often comes with facing various fears and uncertainties. Fear of recurrence and worries about the many ways their diagnosis could affect their family are two frequently referenced concerns. Others note that they feel less like themselves and have experienced a loss of self-confidence since learning about their cancer.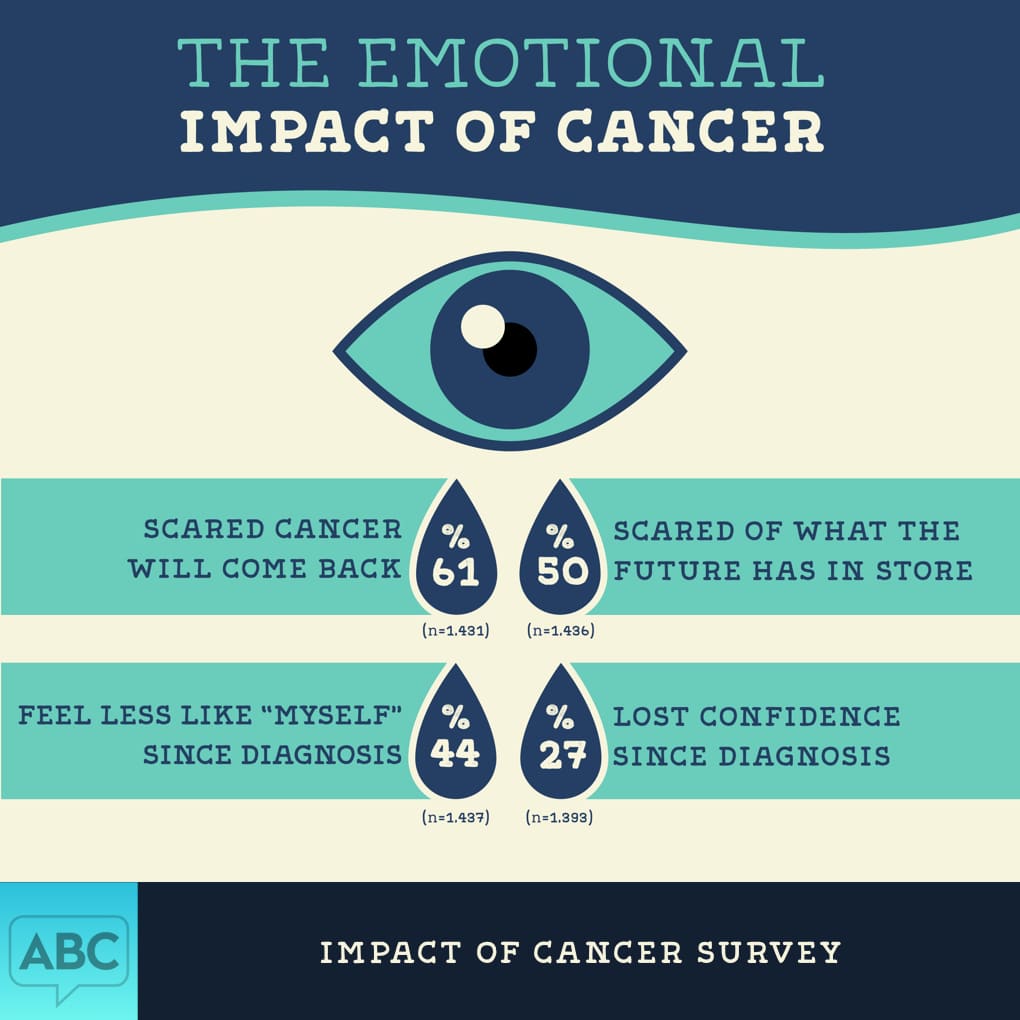 Cancer's physical toll
Cancer can take its toll both emotionally and physically. A majority of people report experiencing noticeable physical changes after starting treatment. Fatigue and pain were the most common side effects. Other difficult changes included hair loss, neuropathy, and weakness. These physical side effects negatively impacted daily life for many, placing limitations on physical activity and changing people's self-perception.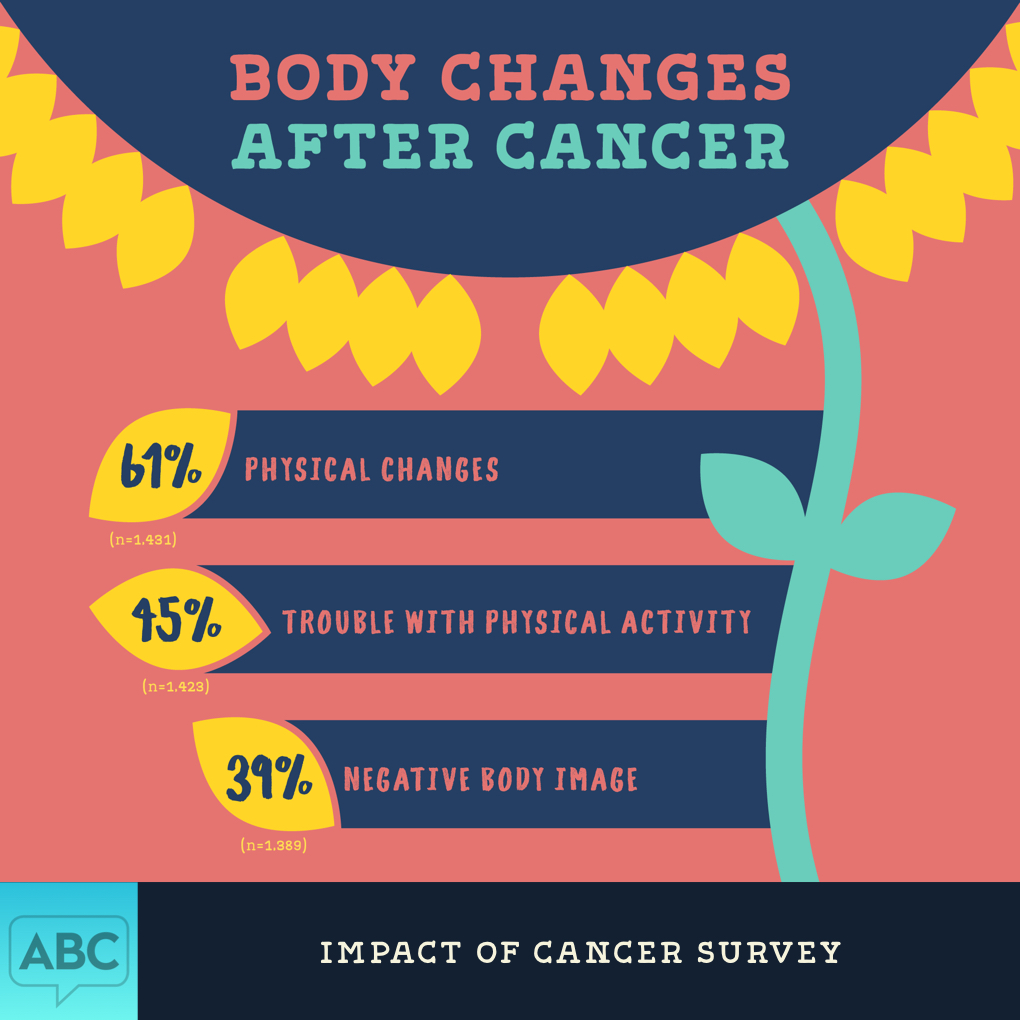 Shouldering the financial and economic challenges
On top of the emotional and physical aspects of a cancer diagnosis, there also may be a hefty price tag attached to cancer. As many as 20% of people had to reduce their work hours and 18% stopped working due to their cancer diagnosis or treatment. Furthermore, half of those surveyed said they had difficulties at work or school because of their treatment. Although treatment can have a negative impact on household finances, savings, and general living expenses, very few people said they considered cost when deciding on a treatment plan.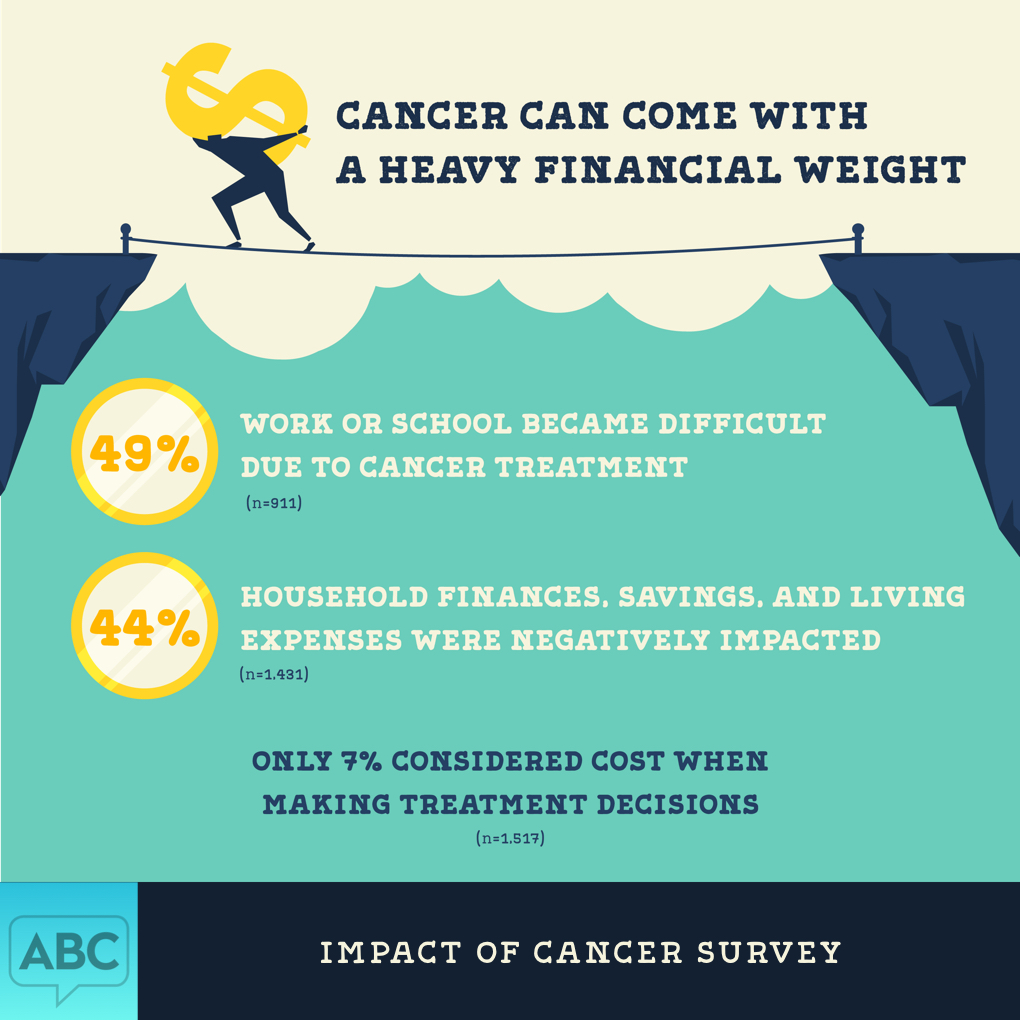 Balancing relationships and cancer
A cancer diagnosis can bring a wave of change to all those involved and maintaining relationships of any kind can feel a bit like being on a seesaw. There will be ups and downs, and life may become a balancing act. Fortunately, only a small minority of those with cancer felt their diagnosis worsened their relationships. Overall, most people reported that their relationships with family, friends, and colleagues improved or remained the same after learning they had cancer.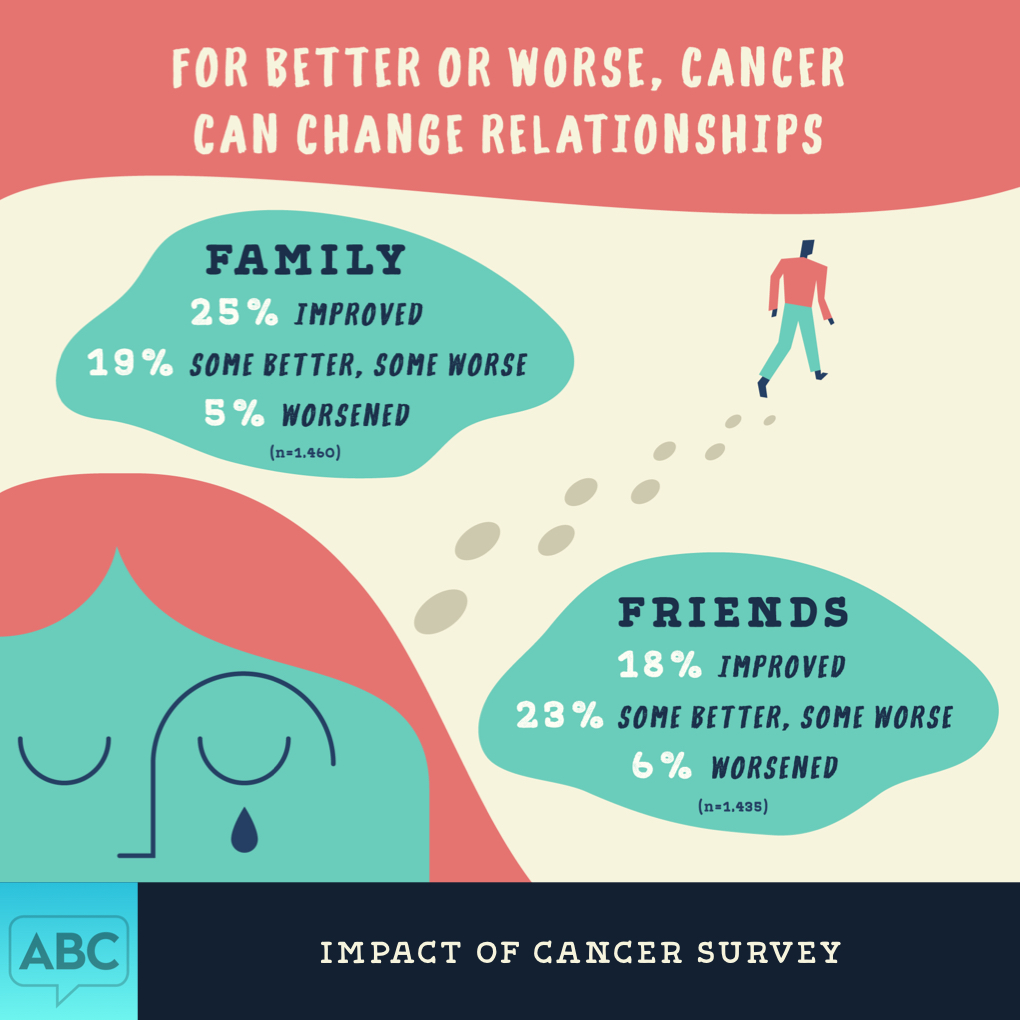 <
Cancer, an unwelcome third wheel
When a person with cancer has a partner, spouse, or caregiver, the weight of the diagnosis is often not carried alone. In fact, more than half reported that cancer impacted their intimate and sexual relationships. Though a small proportion of people diagnosed say their cancer caused them to drift apart from their partner, the majority have managed to remain the same or grown closer to their loved one.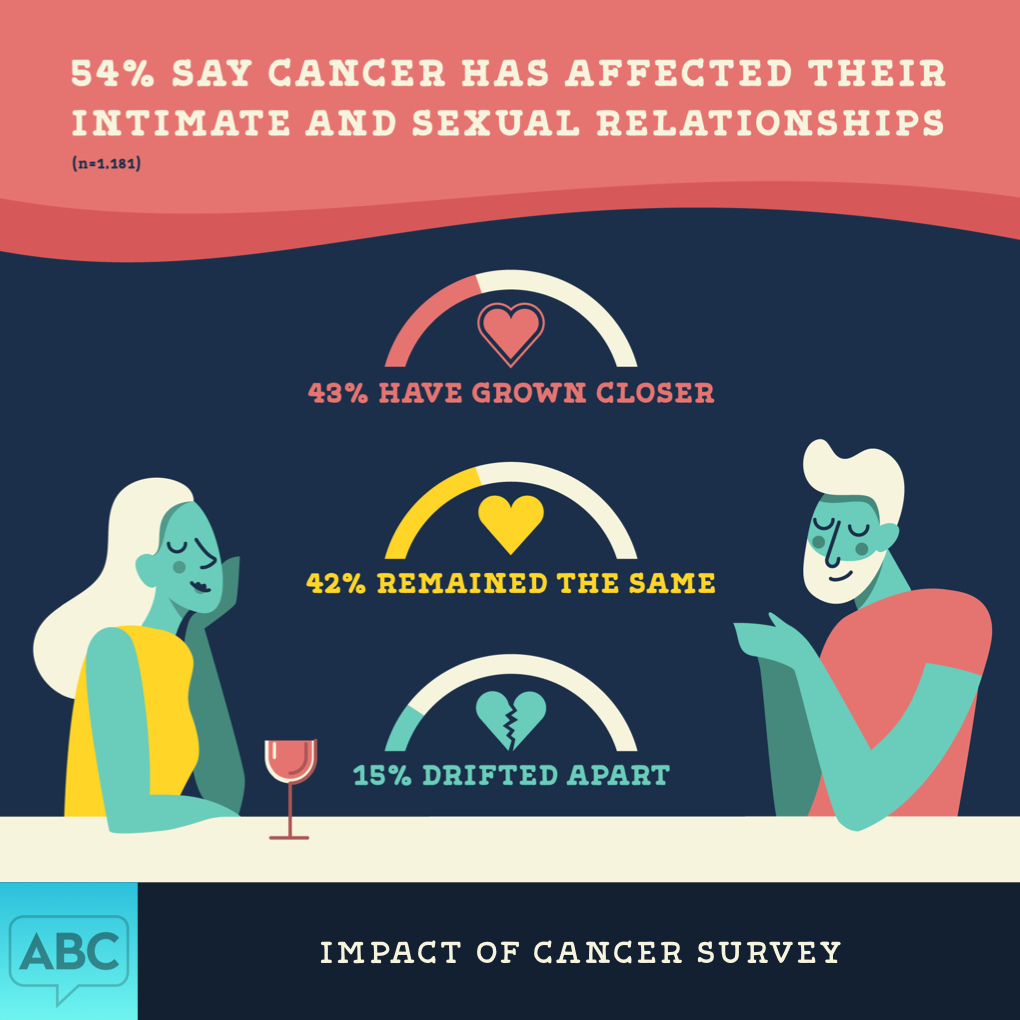 The Impact of Cancer survey was conducted online from July through August of 2018. Of the 1,625 people who completed the survey, 1,517 were people diagnosed with a form of cancer and 108 were caregivers.

Community Poll
Do you find it easy to advocate for yourself?