Vicki Thompson
Last updated: November 2023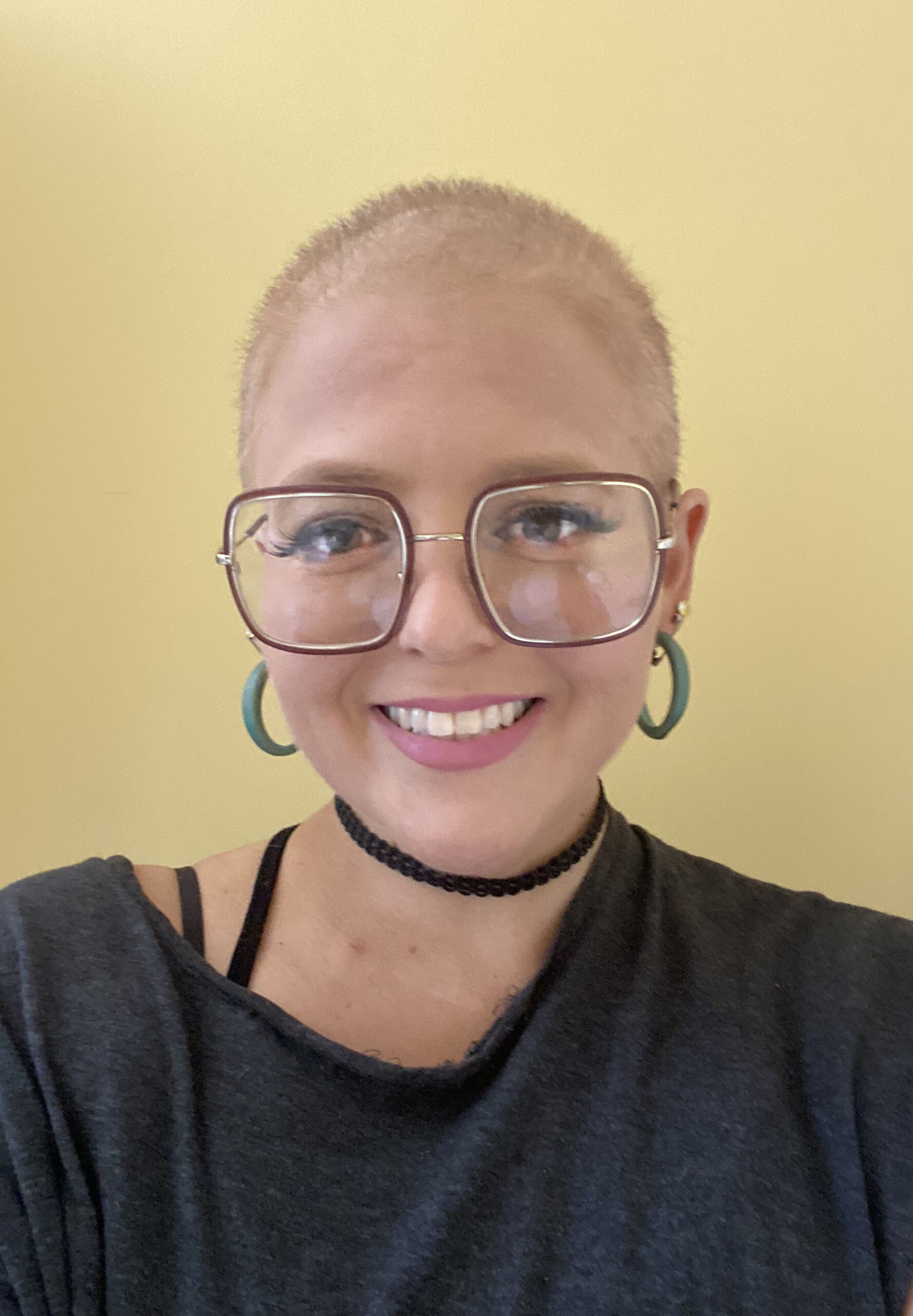 We are extremely saddened to say that on September 6, 2023, Vicki Thompson passed away. Vicki was a valued member of the AdvancedBreastCancer.net community and an incredible advocate and avid writer. We are so honored that Vicki shared her story and so much of her experience with our community. She will be deeply missed.
Vicki Thompson spent the last 20 years as a photojournalist in Silicon Valley. While photographing big tech was not her dream career, she was paying her dues and amassing an impressive portfolio. Vicki was well on her way to being the sought-after magazine photographer of her dreams. After all, she was young, not yet 40. She had a whole life to look forward to.
Then came a lump, then those words estrogen and progesterone positive, invasive ductal carcinoma, stage 2b. Then, more words, you will need a mastectomy. She opted for a double and asked for chemo, "throw a bomb on this if you can," she thought. After several tests, her doctors told her she didn't need chemo as long as she kept up with her Tamoxifen, that her cancer was "the good kind," and that she was going to be okay.
Over the next year, things seemed promising. Until a pain crept up in her chest, which continually worsened. She then lost her job, and Covid-19 hit, evaporating all the paying freelance jobs.
After asking all of her doctors about the chest pain, her doctors told her not to worry. That it was impossible to have a recurrence while on Tamoxifen, this series of events repeated itself for months. Chalk it up the pain to heartburn, "stop eating so late at night," "it can't be cancer." No one ordered a scan.
One day in the Fall, about a week after moving in with her boyfriend for the first time, Vicki got down on her yoga mat to do some stretches. After reaching for her toes, a pain shot through her ribs. The pain led to an urgent care visit and X-rays. She broke her rib. Still, the doctors said, "there is no way you could have mets."
(Lesson ladies, it is tough to see metastasis in an x-ray, and only a trained technician who is looking for it can see it)
It wasn't until she threw out her back, washing her face on the day of an oncology appointment and had to be brought in on a wheelchair, that her doctor finally agreed to a scan.
By this time, cancer had spread to her clavicle, sternum, shoulder, down her spine, and into her hips. For months she could barely walk. Doctors told her not even to pick up a jug of milk in her fragile state, much less a camera.
Now nine months into treatment, she can walk on her own, get dressed, and get through the day relatively pain-free. She lives with her partner, Alton, who graciously took on the challenge of being a caregiver to a mets patient after only dating for a year. They took in a rescue dog Buckley and moved to a house in the burbs. He generously let her take over the garage with her art projects and a jewelry bench so she can spend her days creating treasures of a sort that she hopes to leave behind. Someday she hopes to build a photography studio there.
It was a hard truth that photography might no longer be in the cards for Vicki, at least to the same extent it used to be. She is working on making peace with that.
Advancedbreastcancer.net gives her the chance to stay in journalism while advocating for women on the same path.
Click here to read all of Vicki's articles on AdvancedBreastCancer.net