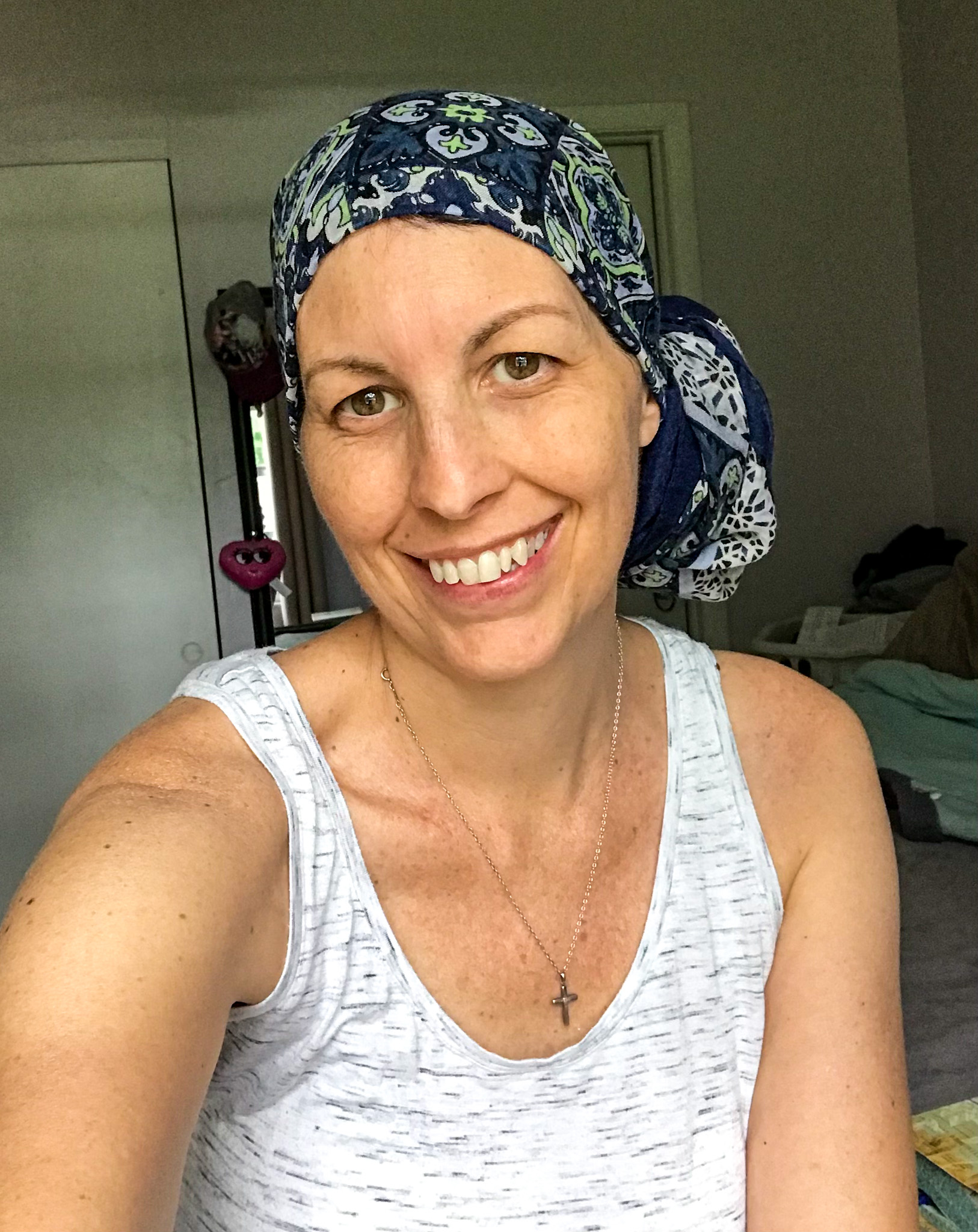 I am an Author, mom of two teen daughters, and I am married to my husband Jeremy who is a sheriff's deputy.
I was diagnosed a little over a year ago with metastatic breast cancer, de novo. I actually ended up in the emergency room the night before my scheduled breast biopsy of a lump I discovered two weeks earlier. Unfortunately, it was then discovered that not only did I have a fracture in my spine, but I was covered in lesions.
After that things are sort of a blur. I was rushed into radiation for my spine, and then chemo. Four treatments with taxotere, herceptin, and perjeta. I also had surgery on my back and the removal of my ovaries. Scan after scan, test after test, poke after poke. Exhausting. About a year after the bone mets I developed some brain fog, dizziness, confusion, and a few other things. I was rushed in for a brain MRI where the brain metastasis was discovered.
Too many to even count. Again, I was rushed into whole-brain radion and put on a new chemo pill and immunotherapy pill. As of today, my brain is currently clear of cancer and there is no active cancer in my body. I am looking forward to advocating for others, answering questions, and being a support for those struggling with this life-changing diagnosis.
Click here to read all of Stacie's articles on AdvancedBreastCancer.net.