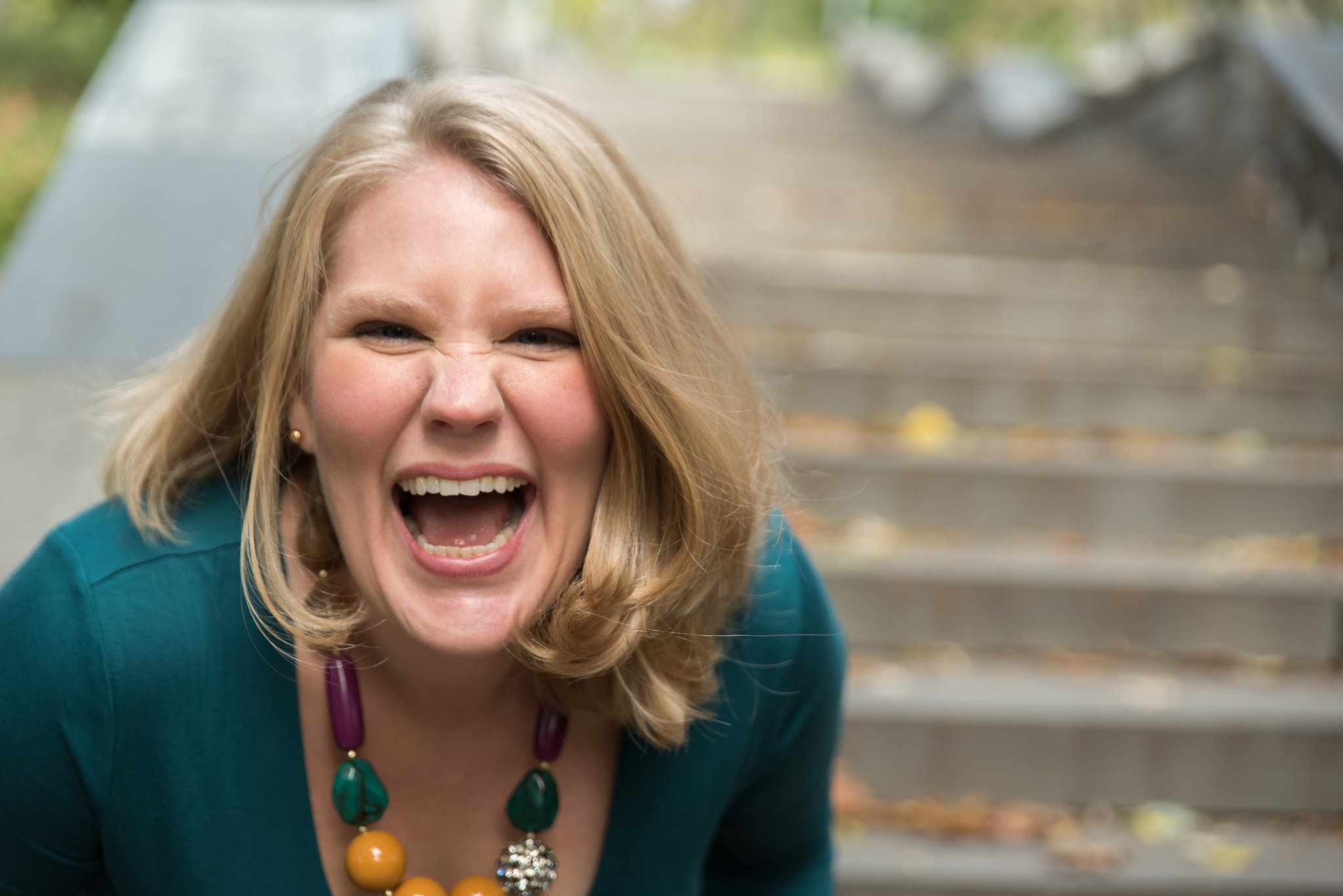 We are heartbroken to share that on Sunday, March 29, 2020, Emily Garnett passed away. Emily was a valued member of the AdvancedBreastCancer.net community and an incredible advocate for metastatic breast cancer. We are so honored that Emily shared her voice and experiences with our community. She will be deeply missed.
Emily is a mother, wife, and elder law attorney who was diagnosed with metastatic breast cancer in November of 2017, just days after her son's second birthday and less than a week after her fifth wedding anniversary. Because she has always believed in the power of one's own voice, she began blogging about her cancer diagnosis and treatment at "Beyond the Pink Ribbon" as a way to foster community, create dialogue around needed advocacy efforts, and provide education about breast cancer, particularly in young and postpartum women. Emily's writing has been published by Women's Media Center, Coffee + Crumbs, CURE Magazine, and Wildfire Magazine, among others. Emily is also the founder of #breastcancerbookclub, a book club and community for those (not necessarily with breast cancer) interested in critical discussion about the manner in which cancer, end of life issues, and illness are addressed in print media.
In addition to her blog and advocacy work, Emily started a podcast called "The Intersection of Cancer and Life," which engages in candid, honest, funny, and often touching dialogue about the realities of life with cancer. Now in its second season, her podcast brings to listeners unfiltered conversations about life with cancer, particularly metastatic disease, from a wide variety of both personal and professional perspectives. Most recently, Emily walked the runway at the 2019 AnaOnoXcancerland show for New York Fashion Week, which raised over $100,000 for metastatic breast cancer research.
She can be found via social media on her blog, Beyond the Pink Ribbon, as well as Facebook, Instagram, Twitter, and her podcast can be found whenever you listen to podcasts. Outside of her cancer life, Emily enjoys spending time with her family and cats, swimming, and baking - her chocolate chip cookies are legendary.
Click here to read all of Emily's articles on AdvancedBreastCancer.net.