Claudia Muñoz Gonzalez
Last updated: December 2022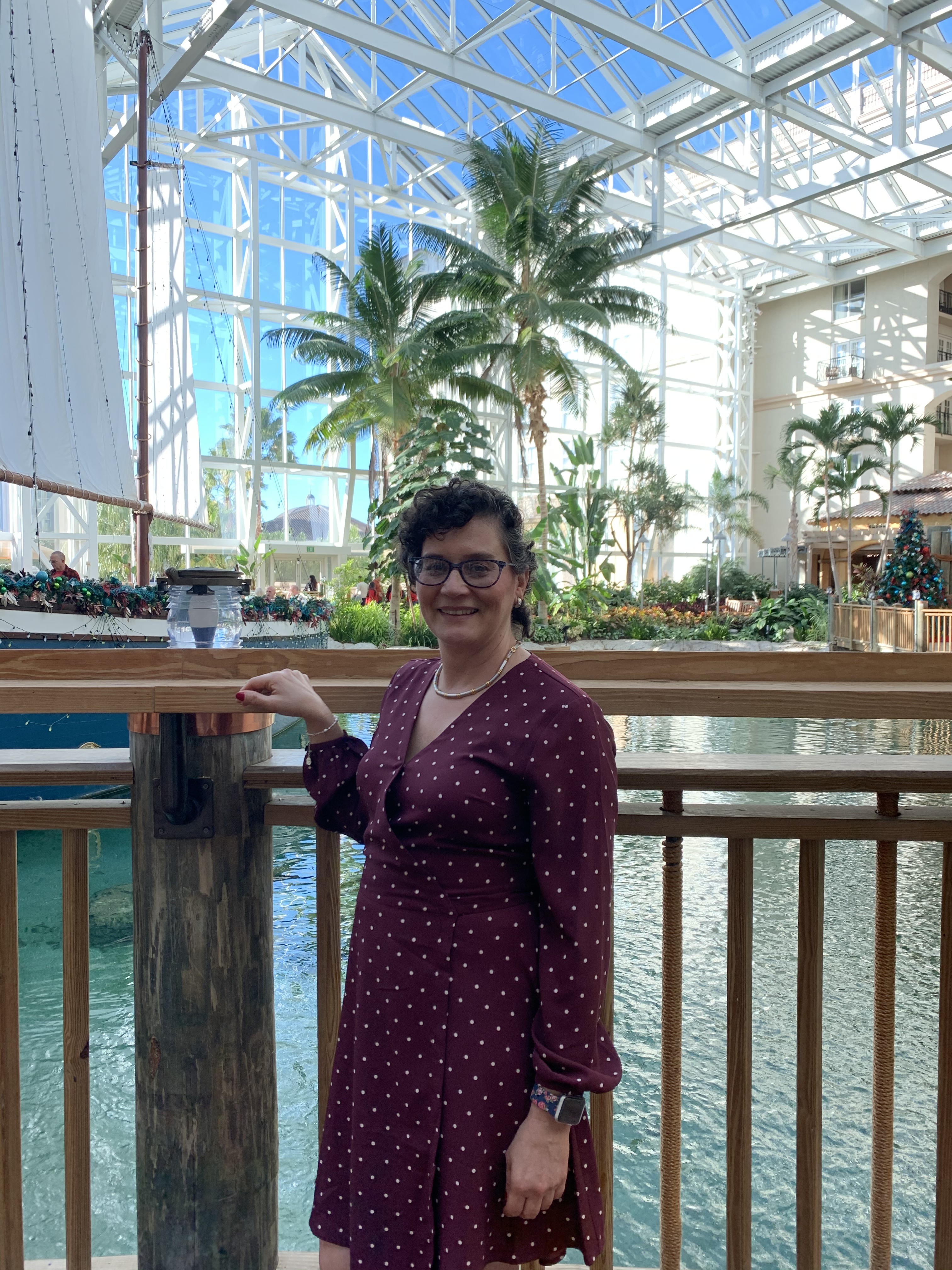 Claudia was previously an advocate on AdvancedBreastCancer.net.
Claudia was born in Colombia, South America where she grew up surrounded by her parents, brother, sister, and many close-knit extended family members, including more than 20 aunts and uncles and 100 cousins. Looking for new opportunities, Claudia, her parents, and siblings made the United States their home in 1980. Moving to a new country, learning a new language, and leaving family and friends was a challenge for Claudia.
In March of 2018, Claudia faced a bigger life challenge. She was diagnosed with triple-negative breast cancer. A few weeks after the original diagnosis and after numerous tests she was informed the cancer cells had traveled to her bones and stage IV was added to her diagnosis. Claudia started her journey to treat this aggressive type of cancer in April 2018. Treatment included aggressive chemotherapy followed by a right mastectomy, one intense radiation to the lower vertebra, radiations to right chest and lymph nodes, and oral chemo that ended in September 2019. In October of 2019, Claudia's new journey - No Evidence of Disease (NED) began. Claudia continues to count every day a blessing from God.
She has shared this journey with an amazing caregiver, her mom Teresa, who has been by her side every step of the way. Unfortunately, this was not her mom's first experience as a caregiver of a family member with the same TNBC-stage IV diagnosis. Teresa was also the caregiver for Claudia's sister-in-law, Kathleen in 2014. Kathleen was part of a clinical trial that later helped not only Claudia but many others with TNBC. Touched by Kathleen's experience and the experience of many of the amazing friends she has been able to meet since her diagnosis, Claudia decided to expand her knowledge about this disease. She joined the Orlando Metsquerade to help plan their yearly gala. She shared her testimony of life at the Hunters Creek Relay for life in November of 2019. Her three daughters, Melissa, Stephanie, and Daniela, her two grandchildren Adelia and Aviel, give her a reason to advocate for a future every day that brings new treatments and higher chances of survival. Her message to everyone is to always be there for their loved ones, not just during difficult times but to create memories that last a lifetime.
Click here to read all of Claudia's articles on AdvancedBreastCancer.net