Claire Gawinowicz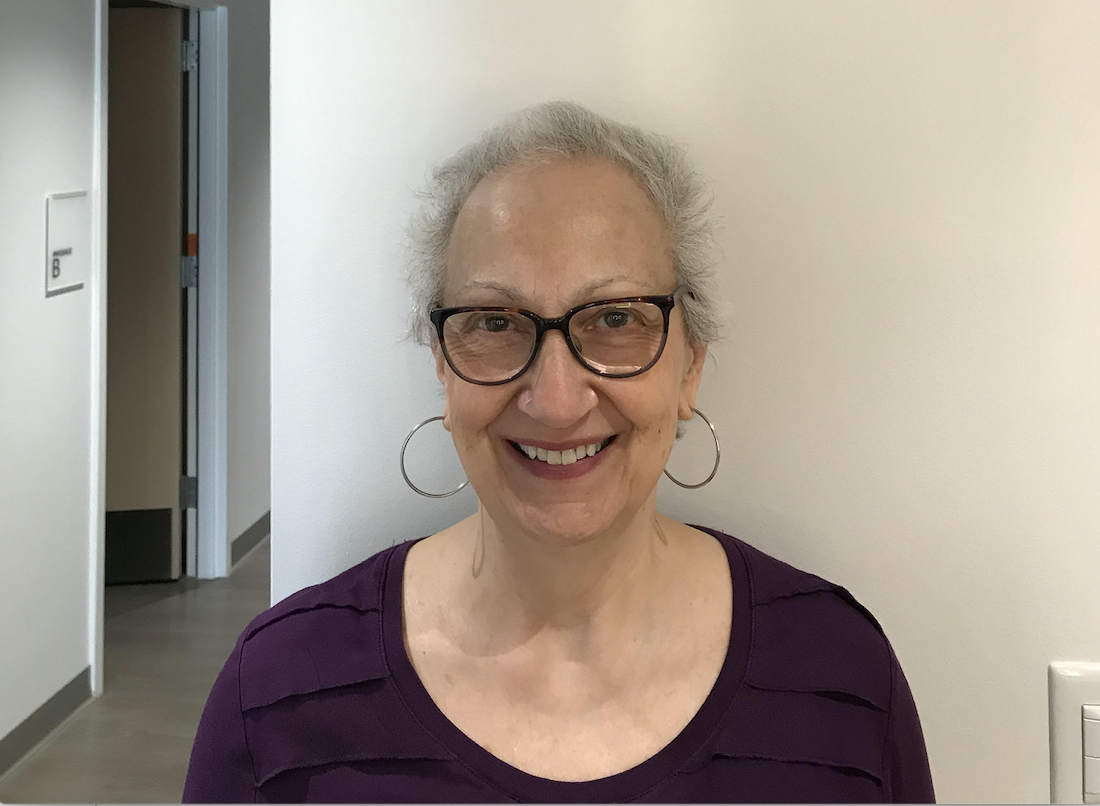 Claire, who was diagnosed with HER2-positive breast cancer in March 2019 at age 65, started her professional career in legal marketing for one of the largest law firms in Philadelphia. She enjoyed her work but after having two children, Claire began volunteering and working for Parents Network (later The Center for Parenting Education at Abington). Upon receiving her Parenting Educator Certification, Claire taught parenting workshops, facilitated support groups and wrote for the center's newsletter. "The Center saved me because I didn't know what the heck I was doing as a Mom," Claire says in a joking manner but insists that she really means it. She learned a lot from her years as a parenting educator but thinks she learned more from her own two children. "They make me smart," Claire adds, "and are the most interesting people I know."
At age 55 she started her own at-home proofreading business but after several years she and her husband decided it was time to retire. Prior to her diagnosis, Claire enjoyed spending her free time with her family, cooking, baking, hiking, traveling, volunteering in different endeavors and taste-testing craft beer and wine! Claire tries to keep up with her hobbies as best she can. Claire is also a published writer and has had articles printed in the Philadelphia Inquirer, Parents Express, The National Pain Report, Philadelphia Business Journal, and patch.com.
Claire lives in Oreland, PA, with her husband of 37 years and as her treatment progresses she continues to write about the emotional and physical distress the disease has caused her and her family.
Click here to read all of Claire's articles on AdvancedBreastCancer.net