Alyson Tischler
Last updated: October 2022
We are heartbroken to share that on Friday, April 9, 2021, Alyson Tischler passed away. Alyson was a cherished member of the AdvancedBreastCancer.net community and an incredible patient advocate for triple-negative breast cancer. We are so honored that Alyson shared her story and experiences with our community. She will be deeply missed.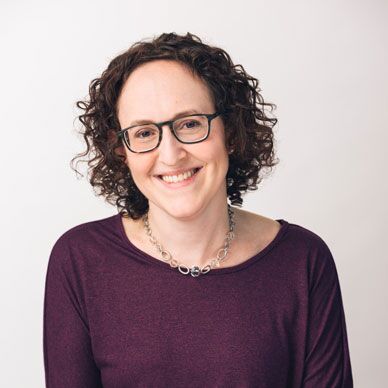 Alyson Tischler was first diagnosed with Stage III, ER positive breast cancer in 2008, at age 35, when she was a brand-new mom. While reducing breast feeding and transitioning to bottle feeding for her then 6-month-old son, Simon, she discovered a lump in her breast and quickly went into her Ob/Gyn. Alyson was shocked to find out that this this lump was breast cancer, and she spent her first Mother's Day wondering if it would be her last.
From 2008-2009, Alyson had a year of grueling treatments, that proved to be very successful. She was in total remission with a clean bill of health, resumed her life, and became a Vice President at her company. In the fall of 2018, just when she was getting ready to celebrate being 10 years cancer-free, Alyson felt a swollen lymph node in her neck and was soon diagnosed with metastatic, triple negative breast cancer (mTNBC). She was shocked that the cancer type could change but feels that God had prepared her for this by bringing Ricki Fairley into her life, a triple negative breast cancer survivor and activist, who has been Alyson's teacher and guiding light.
Alyson is grateful to be under the care of a renowned doctor who specializes in TNBC at Yale New Haven Hospital. The New Haven areas has been home for almost 20 years, and Alyson feels lucky to live in such a supportive community with the best access to care. She and her husband, John, and son, Simon, live outside the city in the woods, and enjoy gardening, canning, cooking in our homemade outdoor pizza oven, and being surrounded by neighbors who are like family.
Alyson is proud of her educational accomplishments and has a BA from Wesleyan University and a PhD in Literature from the University of Michigan. Originally, she intended to become an English professor, but life and love took her career in another direction. For nearly 20 years, Alyson has specialized in market research, with her primary focus being pharmaceutical and health care research. This unexpected twist in her career path has uniquely prepared her as an mTNBC patient, to advocate for herself and others. Moreover, she is thrilled that blogging and her advocacy work give her an opportunity to tap into her love of writing. Alyson is committed to making the world a better place for people going through cancer and is highly connected to the breast cancer community through organizations including the Triple Negative Breast Cancer Foundation and Metavivor. She strives to connect with others to share information and inspiration, so we can lead our best lives in the face of our many challenges.
Click here to read all of Alyson's articles on AdvancedBreastCancer.net