Comic: Attending Medical Appointments
Bringing a loved one with you can help make attending appointments or treatments less stressful. In our 2019 Advanced Breast Cancer In America survey, 67% of caregivers said that they attend medical appointments and more than 78% of responders help their loved one to take notes during medical appointments.
This comic was created by illustrator Lucius Wisniewski. He is a caregiver for his wife and a contributor for our sister site, BladderCancer.net.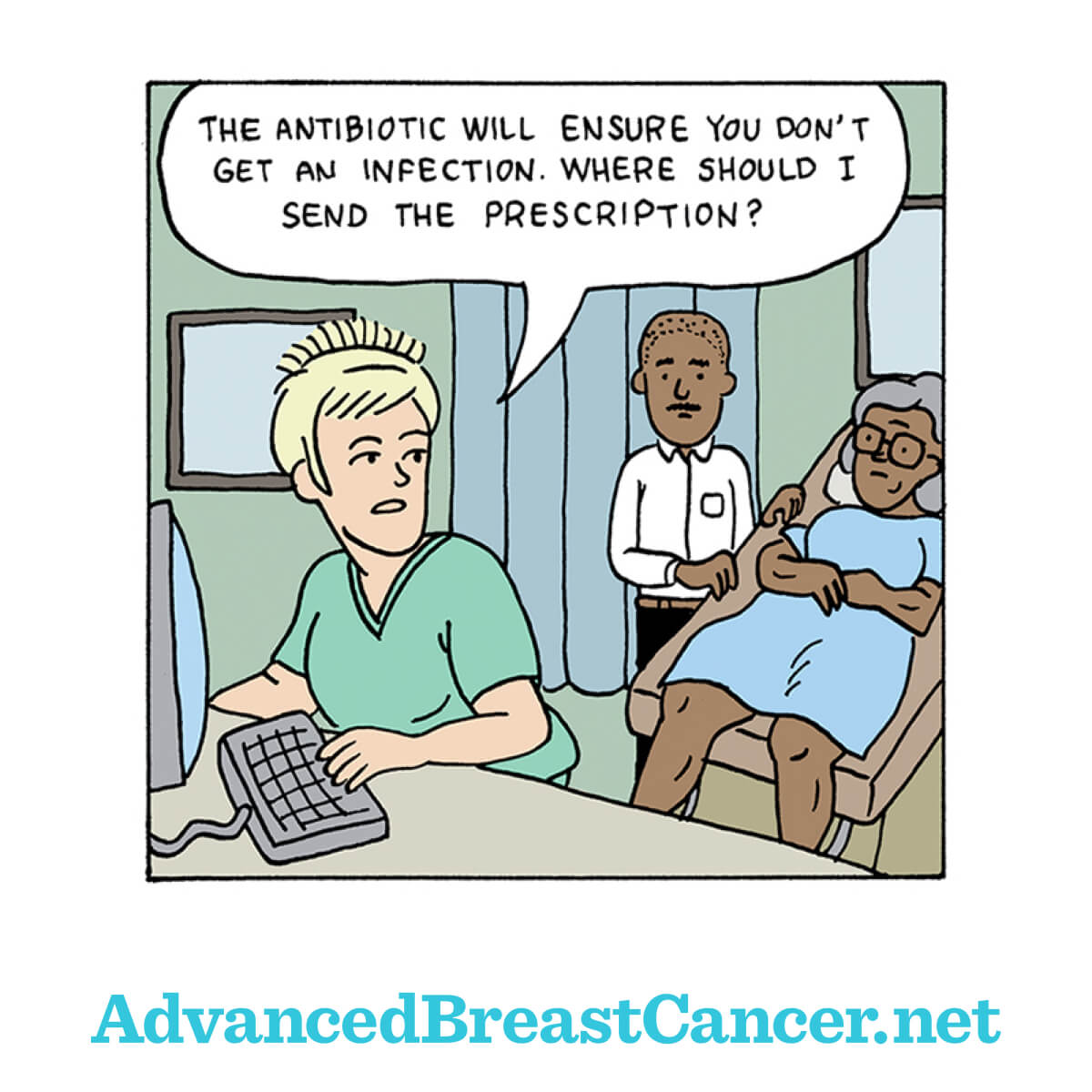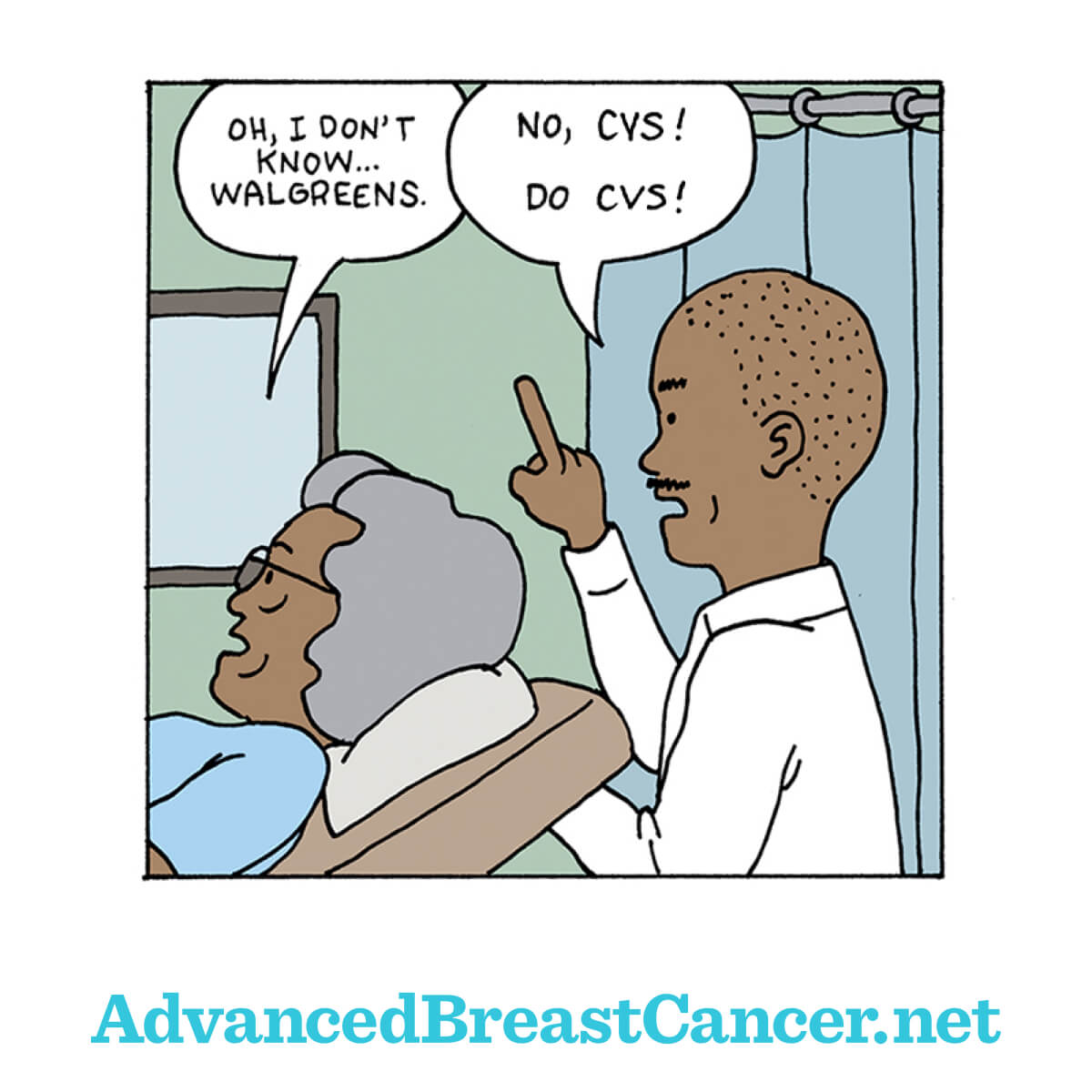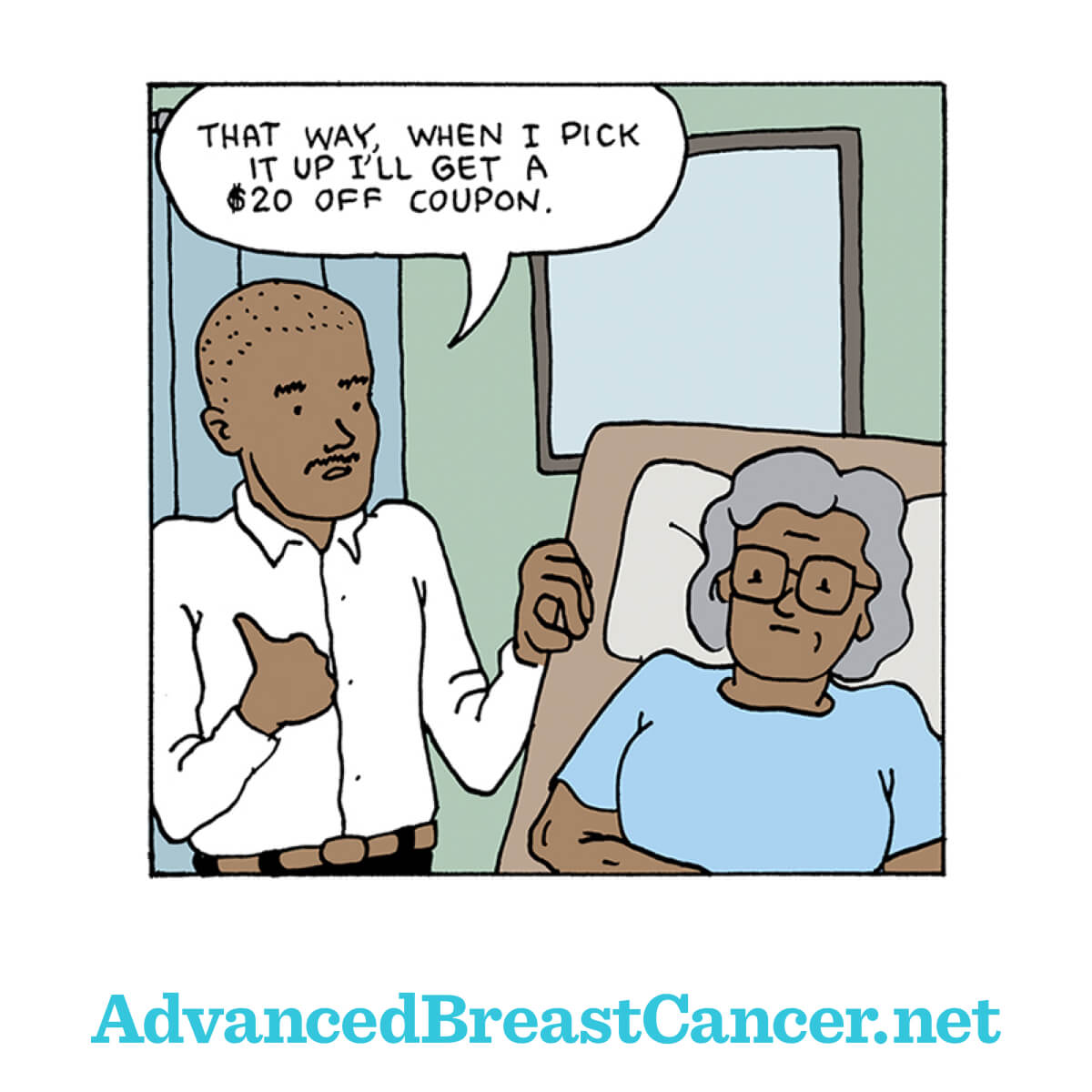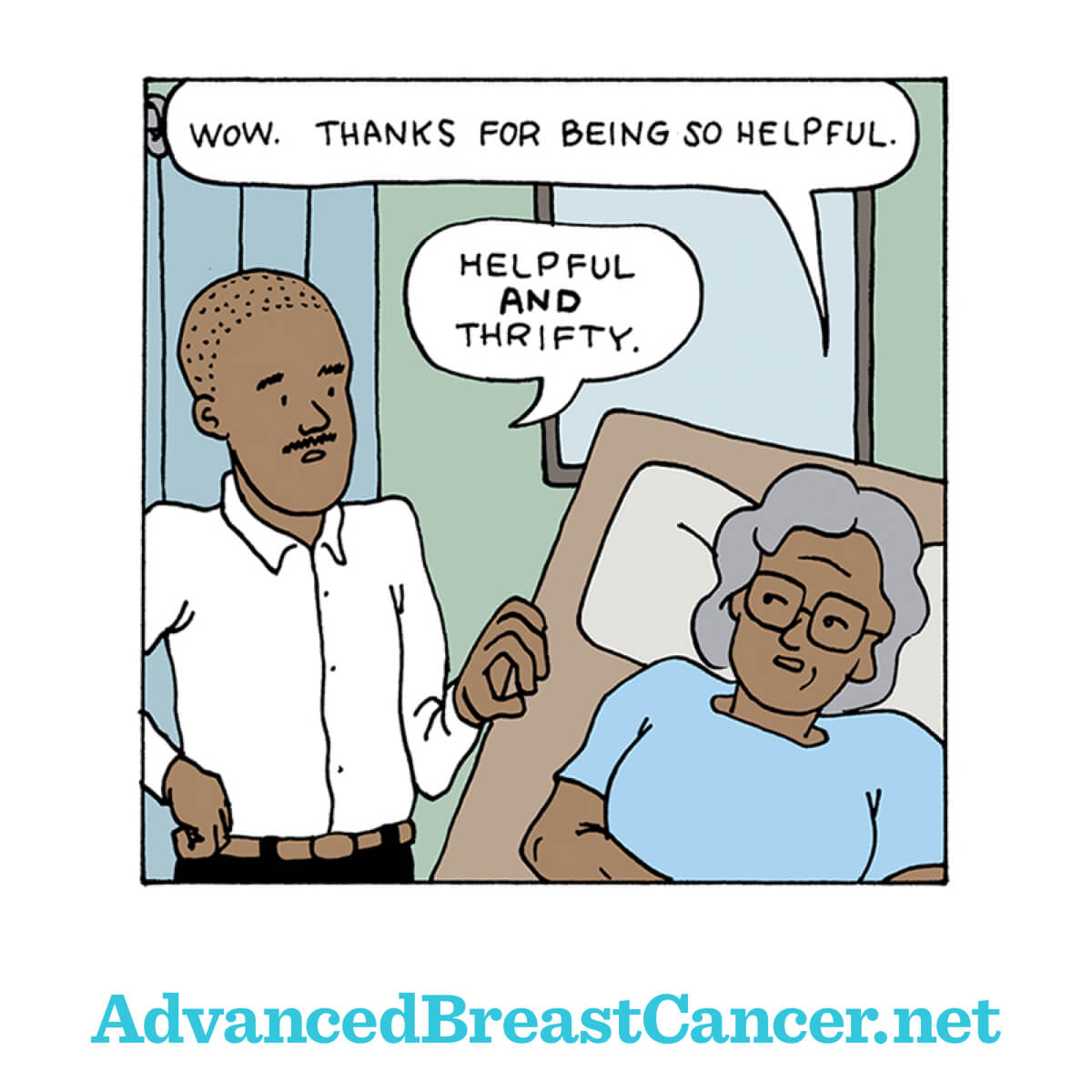 Community Poll
Have you gained new friends in your metastatic cancer journey?